DAISEY TEAM
---
A passionate team of cross-sector specialists committed to helping at-risk children, youth, and families.
The DAISEY team is positioned to provide guidance, tools, and technical assistance during all phases of shared measurement system initiatives.
Randi Harms, MA
Director
Randi coordinates the implementation and use of DAISEY for multiple large-scale initiatives and uses her data science and facilitation skills to impact policy and programs that improve outcomes for children and families. She's a skilled problem solver with an aptitude for understanding data and policy, as well as furthering our partners' work to align policies at the state and local levels. Once the computer is turned off for the day, Randi loves to be outdoors, gardening, playing with her kids, and learning to identify different birds, plants, and trees.
Favorite Books: Mysteries
Happy Place: Her garden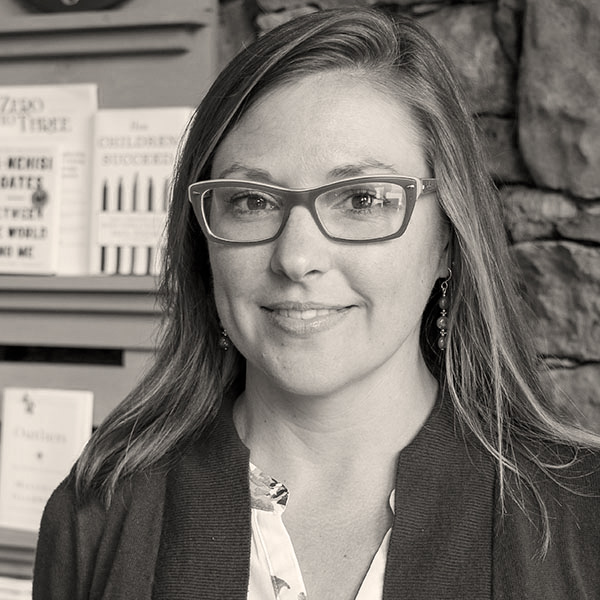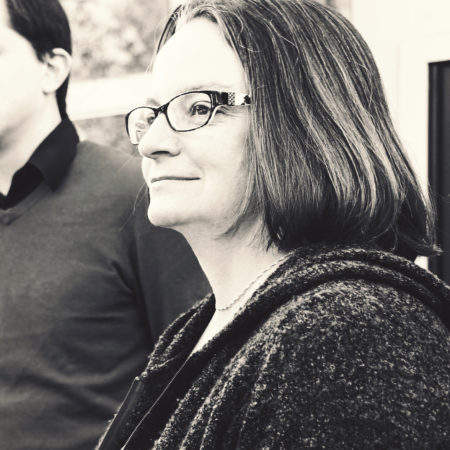 Teri Garstka, Ph.D.
Strategic Consultant
Teri is founder, co-director, strategic consultant, and DAISEY's biggest fan. Director of KU Social Dynamics Innovation Lab at the University of Kansas Life Span Institute, Teri has been involved in many large scale multi-partner data initiatives, helping use shared measurement approaches and solid implementation to support collective efforts to optimize the well-being of at risk children, youth, and families.
She is a strategic consultant for two software applications (DAISEY, IRIS) designed to make life easier, not harder, when it comes to serving families and demonstrating the impact of investments in high quality programs. Teri received her Ph.D. in Social Psychology in 1997 from the University of Kansas. She is continually working to understand how people and groups interact in a complex world, rigorously trying to bend systems and bureaucracy to better serve kids and families.
She wants you to know that, behind all that data-driven earnestness and at-all-costs altruism, she is hilarious. Secretly.
Sarah Hernandez, LMSW
Project Manager
Sarah supports the implementation and use of DAISEY for multiple state partners. Serving as a social worker for more than a decade, Sarah taps into her real-world experience every day as she works with our team to make meaning of the data that impacts children and families served by our partners. After work, Sarah recharges by listening to music, often launching into song from the random things life has to offer.
Favorite Food: Indian food
Happy Place: Stoking a firepit with family and friends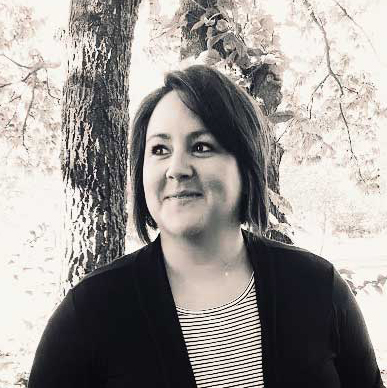 Hugh Naughtin, BM
Project Coordinator
As part of the DAISEY team, Hugh coordinates with several of our state partners and contributes to our reports team. He likes to work collaboratively with external partners to achieve shared goals and enable them to evaluate the impact of their work, whether that be serving as a facilitator or in designing and enhancing DAISEY reports in Tableau. After hours, he sings professionally with the Grammy Award winning Kansas City Chorale.
Favorite Sport: College Basketball
Favorite Binge Foods: Coffee and cheese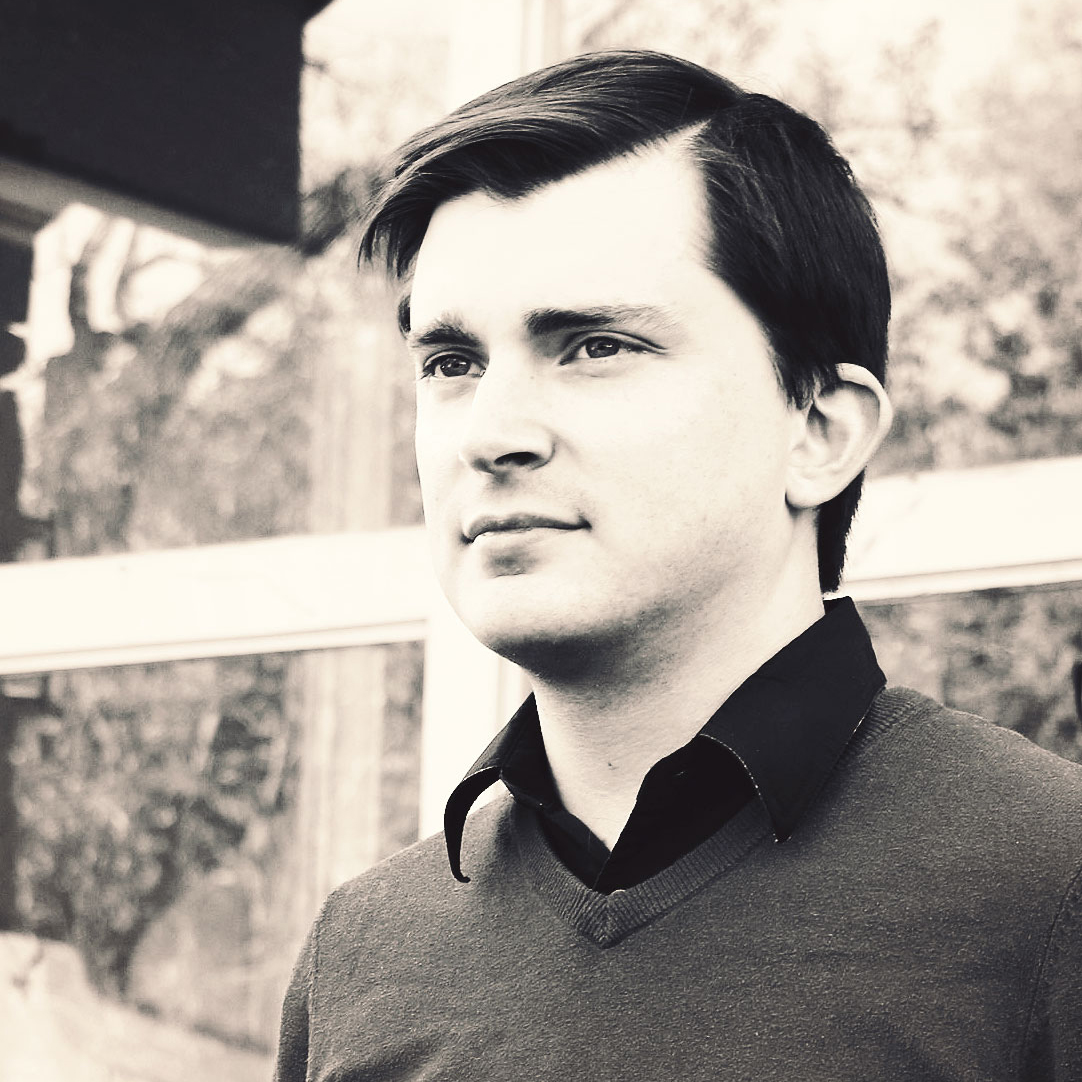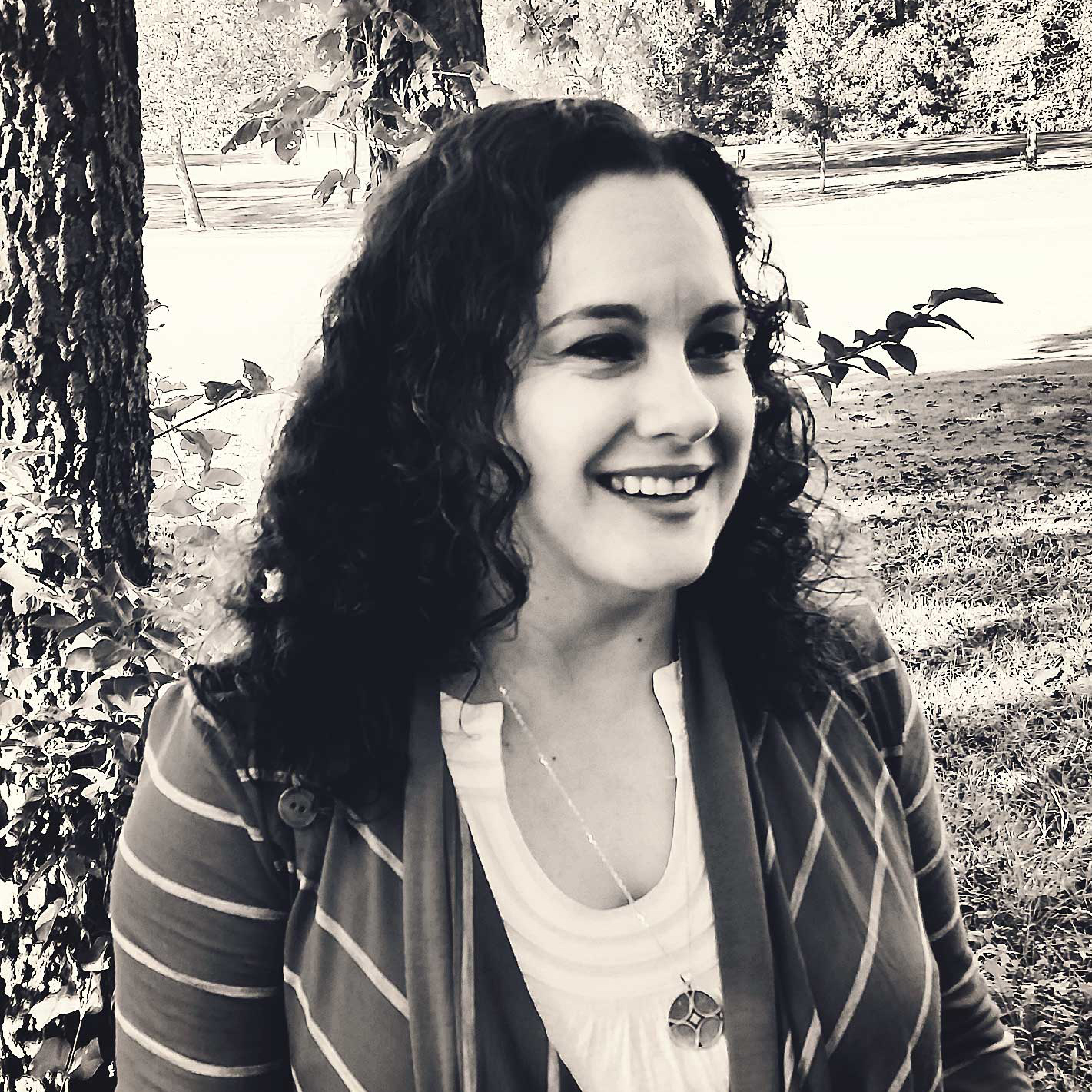 Mary Joy, MCP
Project Coordinator
Mary uses her considerable talents, including project management skills, technical acumen, and bubbly personality, to support a wide variety of DAISEY partners, whether they are veterans or newcomers. She handles every task and help request with determination, working toward the most perfect solution for all. She uses that same skill set with her two young children. One of her favorite things in the world is watching the excitement on their faces when they learn something new.
Superpower: Finding her children's lost things
Happy Place: Being with family
Fran Whitlow, MSW
Project Coordinator
Fran brings organization and harmony to the DAISEY team. She enjoys working with external partners to achieve their data goals while also working with the internal DAISEY team to improve processes and find efficiencies. After work, Fran enjoys tending to her two dogs and many plants.
Happy place: Lake Eufaula, OK
Favorite Food: soft pretzels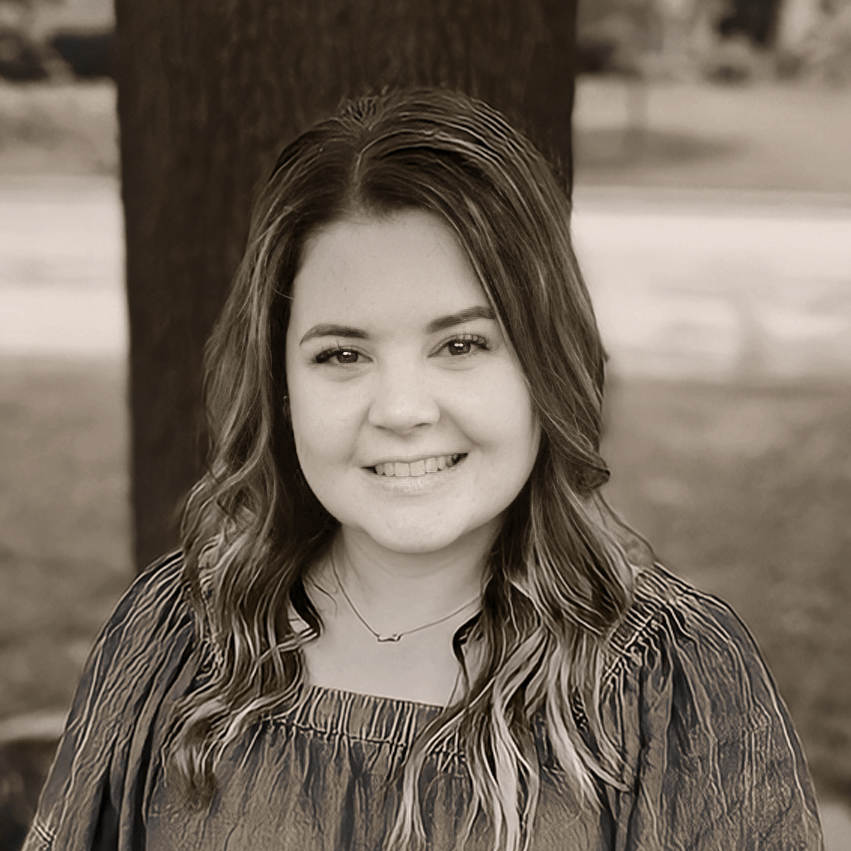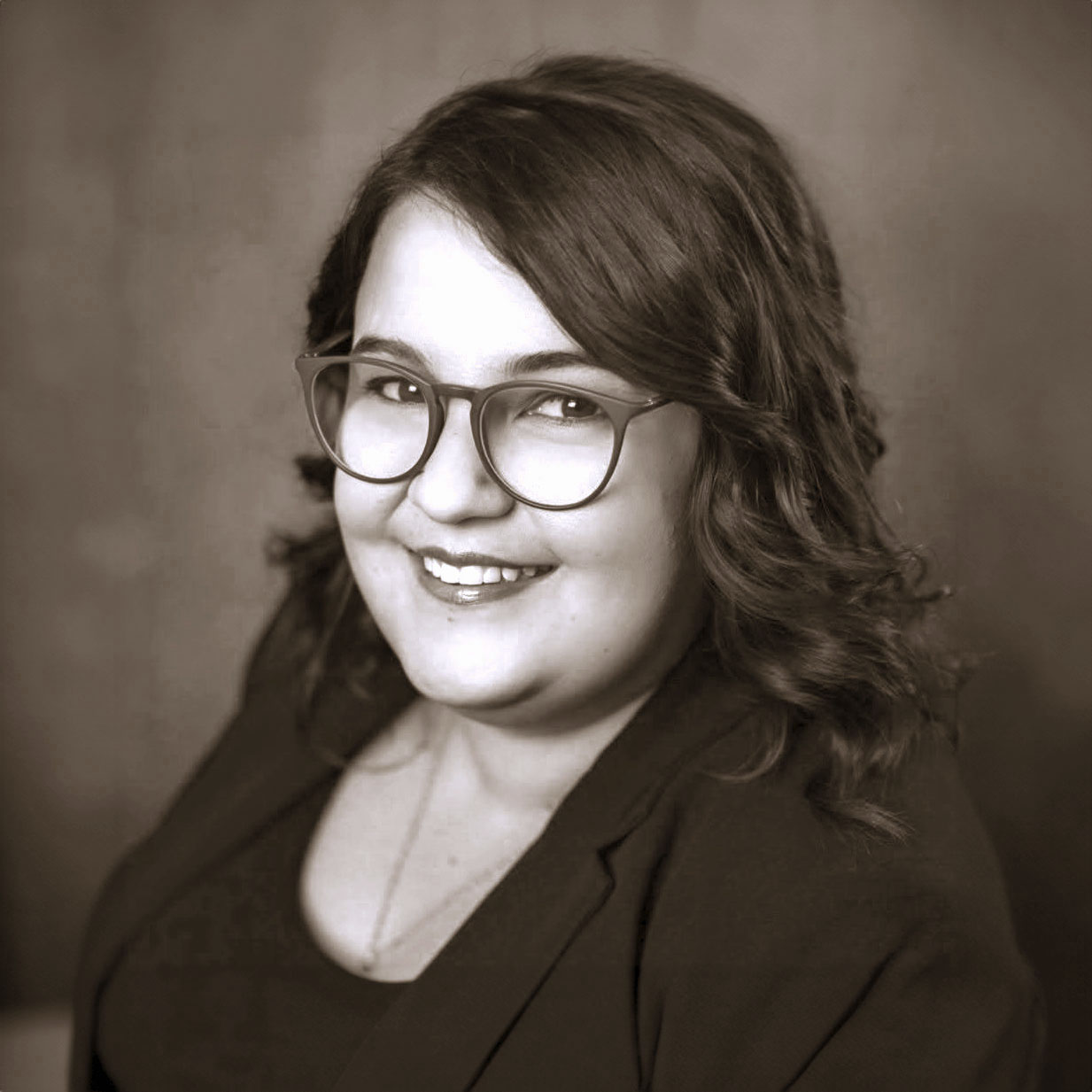 Morgan Bell
Project Coordinator
Morgan uses her field experience as a social worker and a former KS MIECHV home visitor to understand the DAISEY user experience. Her favorite part of DAISEY is helping home visitors and agencies see data as a powerful tool to help create change, not as something to be feared! When she's not working on DAISEY projects, Morgan can be found doing one of her many hobbies, such as knitting, crocheting, weaving, playing video games, and drawing, to name a few.
Happy Place: Hanging out with her dog and husband
Superpower: The ability to untangle any knot
Sami Dhaliwal, Ph.D.
Research Engineer
As part of our DAISEY team, Sami works alongside our partners to use data not only to meet compliance needs, but also to improve practices. Like the particles she has studied throughout her impressive academic career in high energy physics, Sami is full of kinetic energy. She has traversed the world, bouncing from her childhood home in London to Toronto to France to Switzerland, finally landing in Kansas. After work, she enjoys her two dogs, reading, and learning new things.
Drink of Choice: Tea
Happy place: Home, especially after traveling.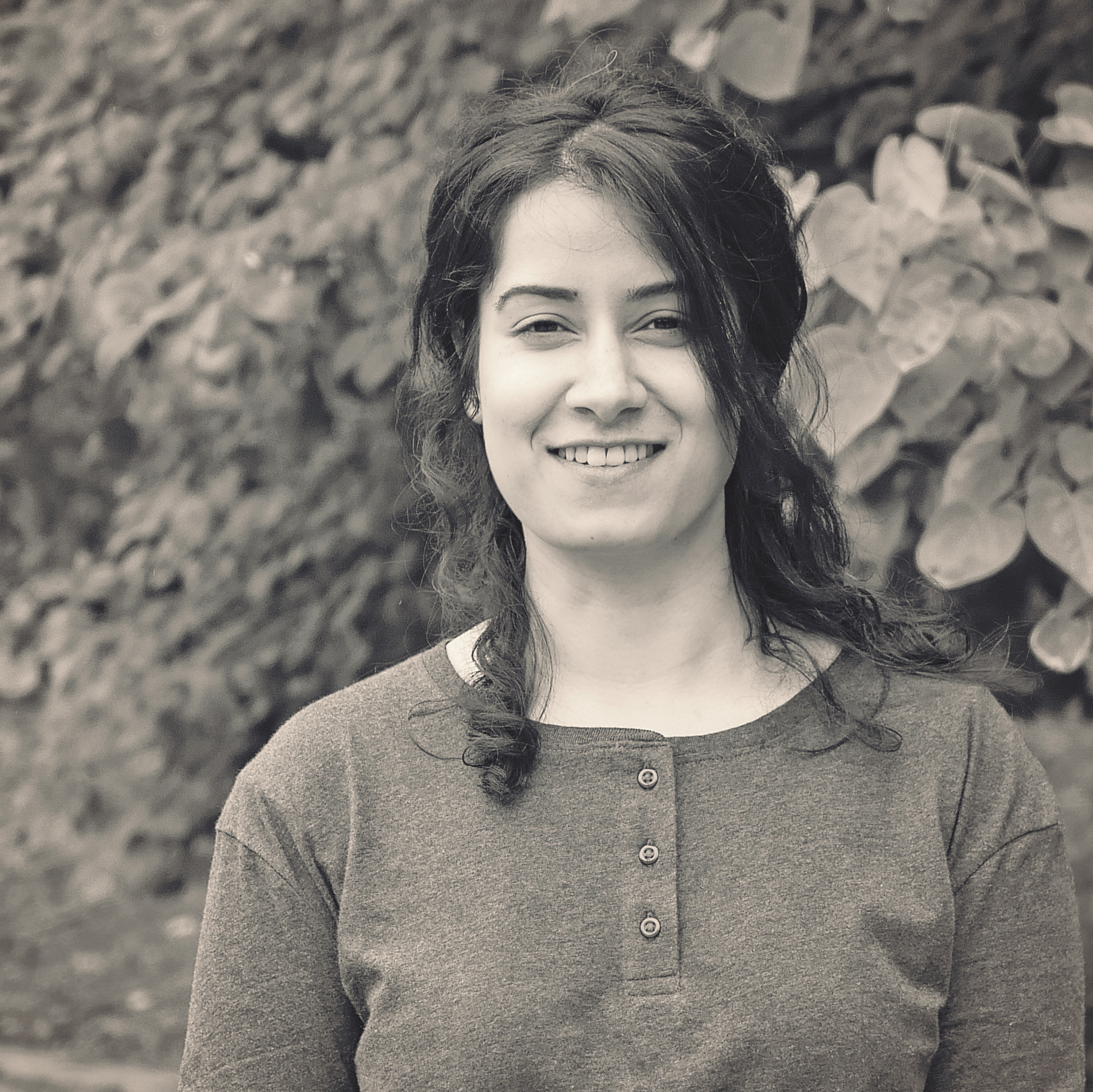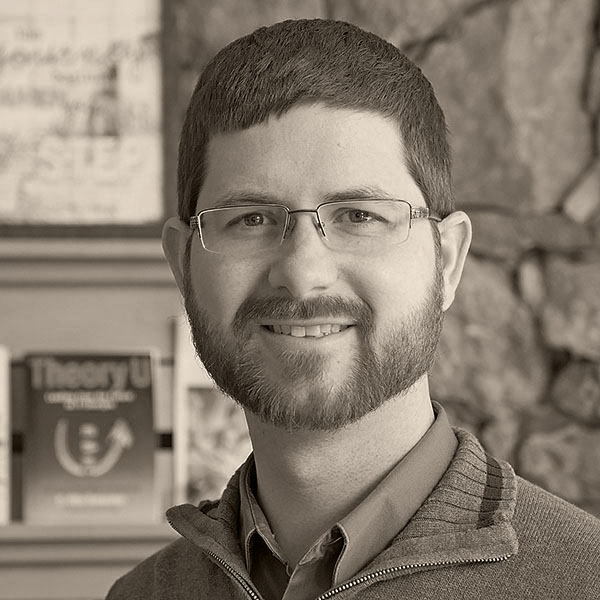 Nathan Kuhn, MPA
Assistant Researcher
Nathan is a data guardian and analyst, providing backbone support to DAISEY by managing data sources and reports and by securely shepherding data from collection to visualization. Nathan takes service seriously, both at work and in his personal life. He has served as a Peace Corps volunteer in Morocco and with immigrants and refugees across the U.S. Outside the office, he loves spending time with his family and volunteering.
Hidden Talent: Spanish translator and interpreter
Favorite Quote: "Drop by drop the river overflows."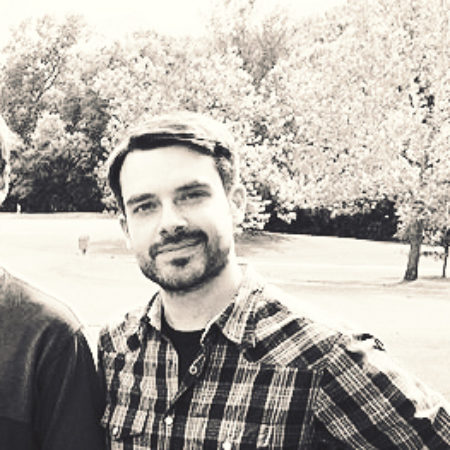 Joe Coburn, MSW
IT Project Manager
As part of the DAISEY team, Joe specializes in complex syntax development, quality assurance testing, and interpreting design use cases. His past work with non-profit data systems informs his understanding and expertise in user interface and administrative data system integration. After work, Joe loves to kick back with his family at the pool, going to the lake, or just sitting outside and reading while he watches his kids play.
Favorite food: Middle Eastern foul (mashed fava beans with garlic, lemon juice, and olive oil)
Favorite hobbies: Music, sports, and art
Charlie Moore, MA
IT Project Coordinator
Charlie is a member of the DAISEY training and technical assistance team, where she enjoys speaking with DAISEY users and answering their questions. She has spent multiple years in the software and IT fields, which helps her bring a technical skillset to the DAISEY team. After work you will find her hanging out with her kiddo, playing games, playing musical instruments, and reading comic books.
Side Hussle: Illustrations and graphic design
Drink of Choice: Brown sugar milk tea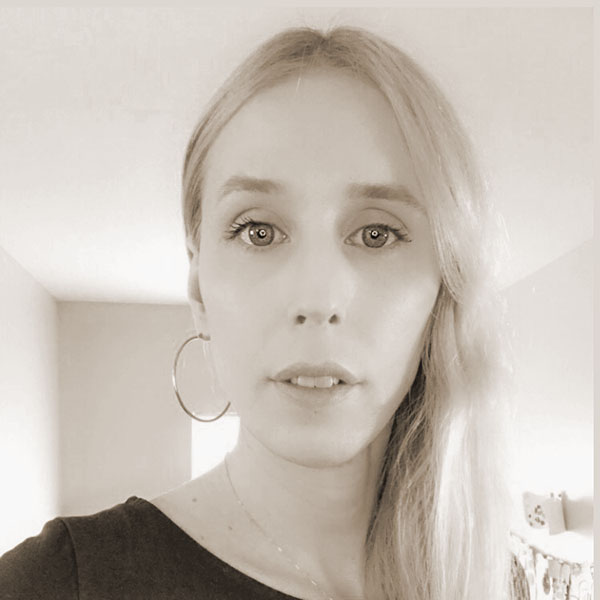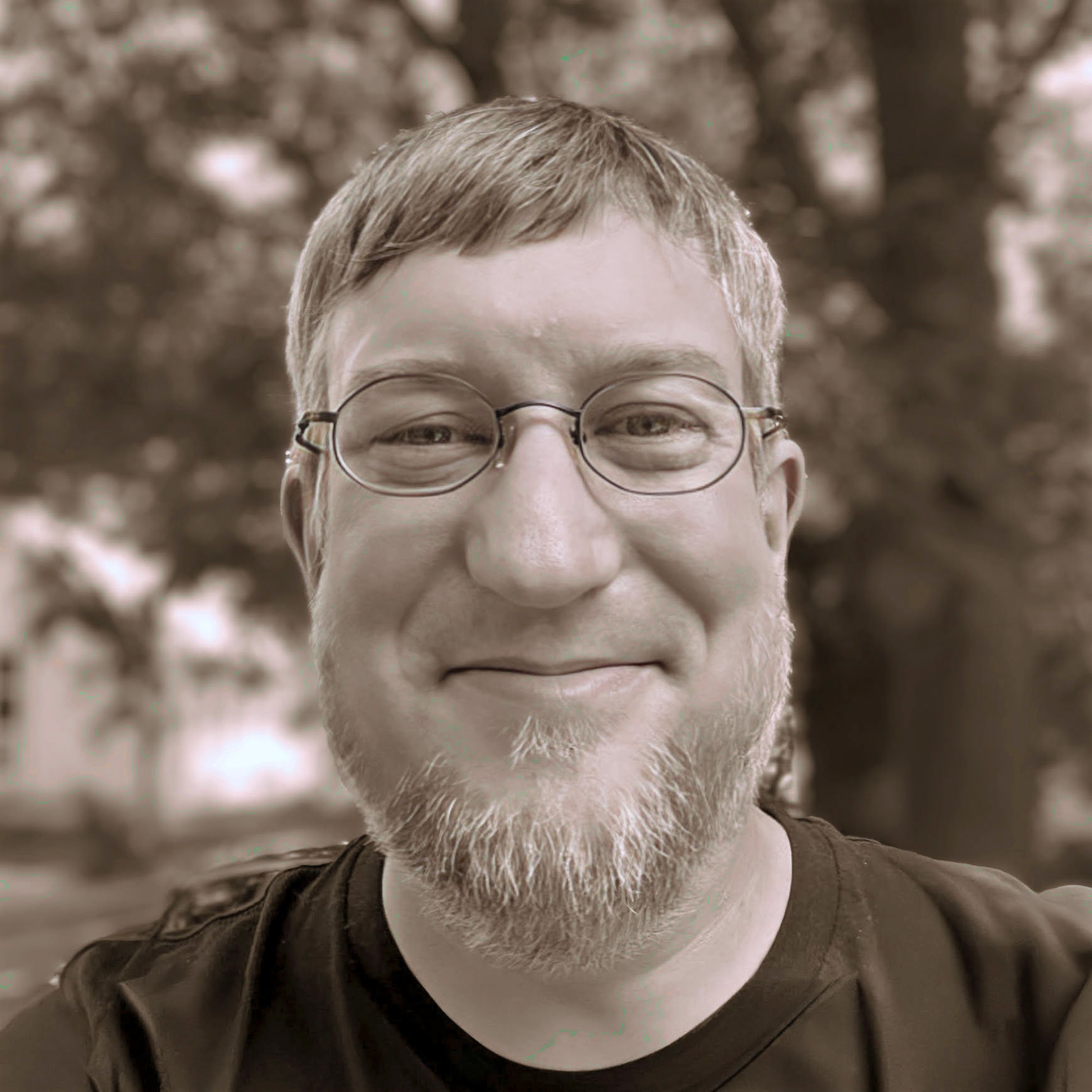 Kirk Rhorer, BFA
IT Project Coordinator
Riding a wave of change throughout his career, Kirk eventually landed in the field of IT. With a long background in art history, customer service and support, electronics, and software testing and support, Kirk now works with the Application Management teams for IRIS. He supports the help desks for IRIS and DAISEY and creates and executes test plans for upcoming release and system updates.
In his free time, Kirk loves hanging out with his family, listening to music and attending concerts/visiting record stores. He's also an avid musician and songwriter and plays drums, guitar, and piano with varying degrees of skill. If you've ever seen his home office, you might think he should have his own 1980's themed skateboarding and rock and roll museum!
Superpower: Attention to detail
Happy Place: Playing with my daughter, a concert or record store
Nicole Ignacio, MPH
IT Project Coordinator
As part of the DAISEY team, Nicole focuses on process improvements for the Help Desk. Her past work in software operations and product management gives her a unique perspective to non-profit data systems and applications. After work, Nicole has a love-hate relationship with renovating her century home that she shares with her partner and two cats.
Favorite hobbies: Drawing, crafting
Happy place: backyard firepit with family and friends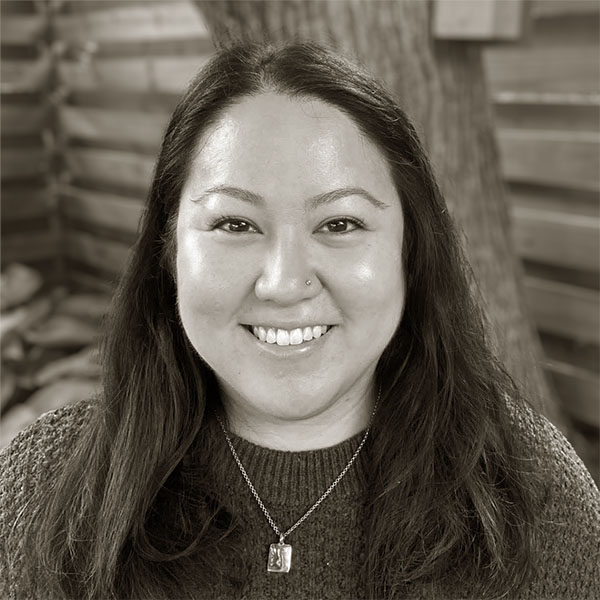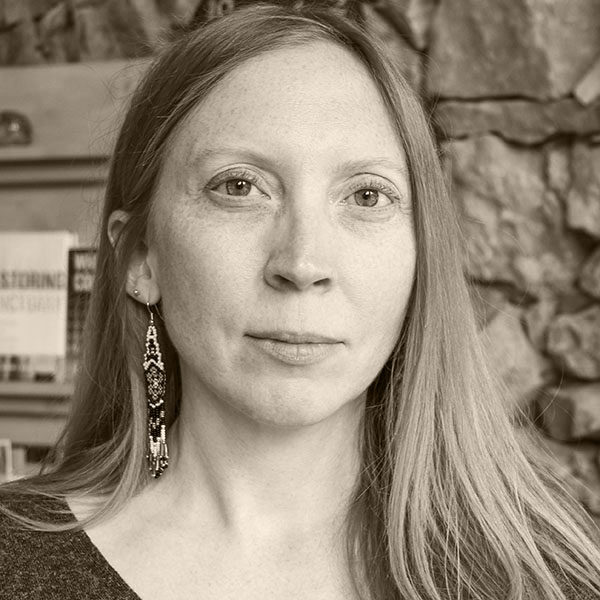 Tanya Spacek, BGS
Project Coordinator
Tanya does so much behind the scenes at DAISEY it's impossible to list it all. But we'll try. She keeps the websites updated, creates monthly and quarterly reports, and pitches in wherever needed. She's firmly committed to making the world a better place, whether that involves weeding a community garden or taking to the streets to demand change. In her free time, you'll find her listening to music or reading speculative fiction.
Happy Place: In the forest with a hiking buddy
Superpower: Knowing obscure trivia
April Peavey, BA
Research Project Specialist
April assists DAISEY team members with meetings, documentation, and day-to-day project coordination. With a background in Elementary Education, she is a pro at communicating, problem solving and moving tasks forward. She worked closely with children and families for 12 years, including a two-year assignment at an international school in Tunisia, Africa. Outside of work, April loves spending time with her husband and two children and exploring her creative side.
Favorite Food: Chocolate Meringue Pie
Favorite Place Visited: Barcelona, Spain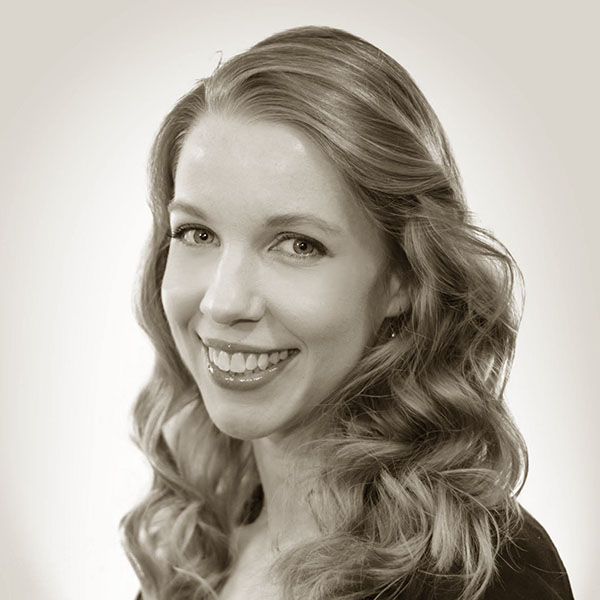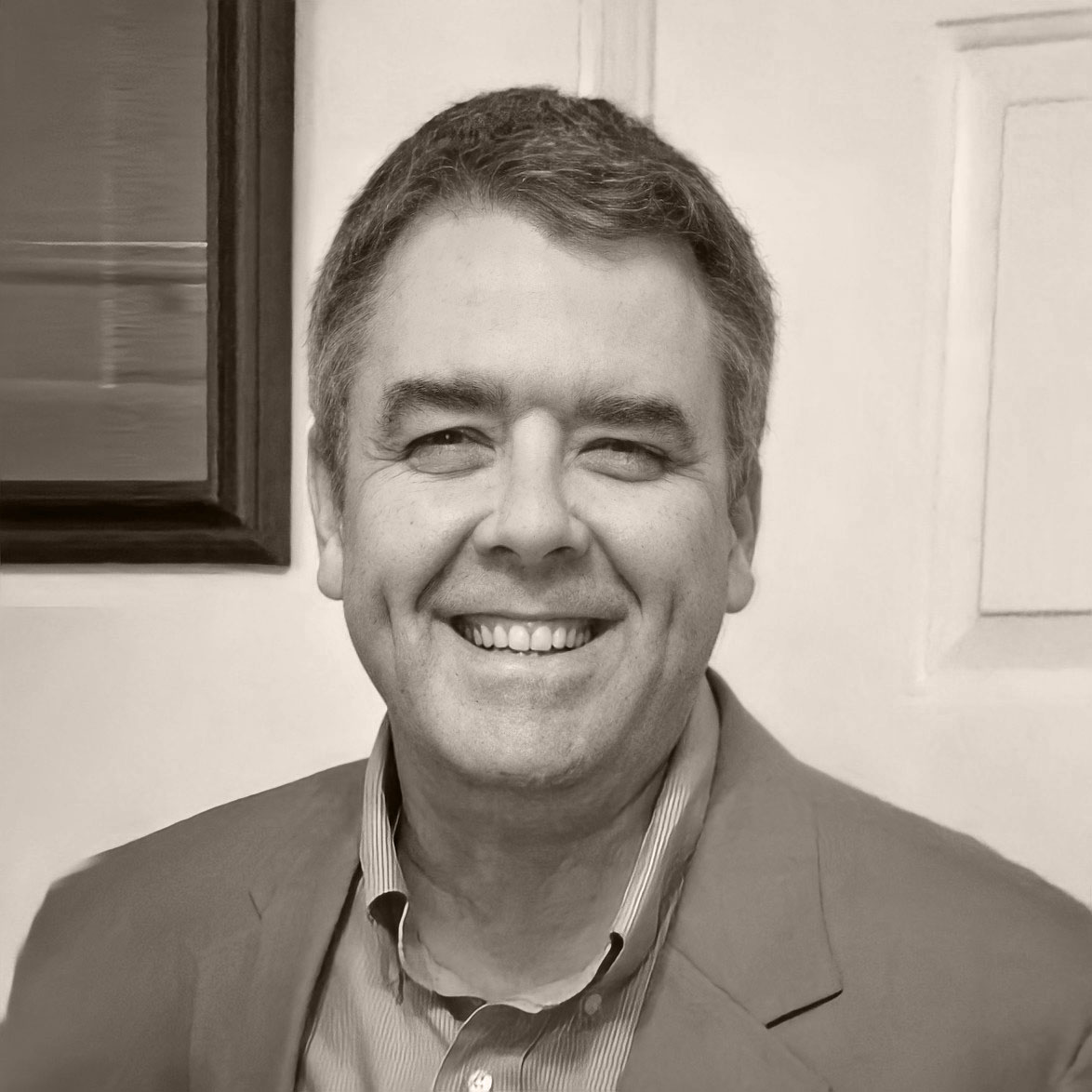 Bob Dykes, BA
Support Technician
Bob is our go-to guy for DAISEY account management and access issues. Bob is also a member of the Agile Technology Services help desk for the University of Kansas. When Bob's off the clock he enjoys attending Comic-Con conventions and riding motorcycles.
Superpower: Creating new lyrics to popular songs
Happy Place: The sun room with a cup of coffee
Agile Technology Solutions
Agile Technology Solutions (ATS) has a history of collaboratively developing web applications with public agencies. Partnering with the Center for Public Partnerships and Research to develop DAISEY, the ATS team drew upon their extensive experience in developing secure data-collection and reporting software.